Mum taking out the Golden Leaves plan totally took away the stress of having to organise everything.

Prepaid Funeral Plans for Expats living in Spain, Portugal, Cyprus, Balearic Islands & Canary Islands
Pre-planning your funeral is a thoughtful and responsible way to show you care about your family
Funerals are no easy task. There are numerous considerations to factor in, including logistics, food and drink, casket purchase and burial grounds. A loved one's death brings immense emotional strain to any family, and the question of financing and arrangements only exacerbates the stress.
Handling all of these challenges is difficult enough in one's normal circumstances, but having to go through it while abroad is an enormous burden.
Golden Leaves Funeral Plans aims to support grieving families during these tumultuous times. Since our inception in 1984, we have partnered with a widespread network of funeral directors across the UK and Europe.
Our international division offers expat prepaid funeral plans in Spain, Portugal, Cyprus, the Balearic Islands and the Canary Islands. Purchasing a funeral plan with Golden Leaves enables you to plan, design and pay for your funeral services in advance.
As one of the leading providers of expat prepaid funeral plans in Spain, Portugal, Cyprus, the Balearic Islands and the Canary Islands, we make sure to adequately support your family in the time of greatest need.
Pre-planning and pre-paying at today's prices ensures that your preferences are closely followed and respected. If you chose a cremation the cost of your your funeral is guaranteed to be paid no matter how prices rise in the future. If you chose a burial your plan covers the cost of your funeral and also includes a contribution towards the cost of a burial plot.
Most importantly, you can take comfort knowing that your family is spared the emotional and financial burden of organising and financing your funeral in the time when they are least able to cope.
Golden Leaves International has been a leading provider of pre-paid funeral plans for over 35 years, and we know that considering your funeral and purchasing a prepaid plan can be an uncomfortable thing to do.
Since 1984, we've helped tens of thousands of customers from both the UK and overseas to plan ahead and purchase a funeral plan with Golden Leaves. By erasing concerns about the arrangement and costs of your funeral, preplanning your funeral can deliver peace of mind for you and your family.
If you are an expat family in need of prepaid funeral services in Spain, Portugal and Cyprus, Balearic Islands or the Canary Islands, give us a call and we will assist you to the best of our abilities.
Expat Prepaid Funeral Plans in Spain
Expat Prepaid Funeral Plans in Portugal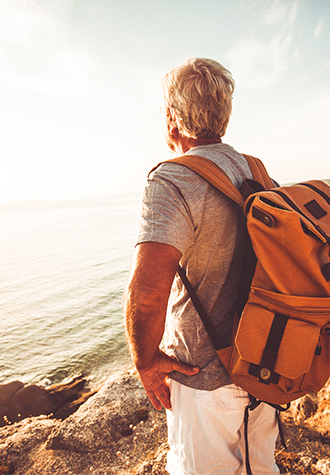 The Benefits of Pre-Planning
Select the options below to find out more
Any more Questions?
We're here to help
If you would like more detailed information about all of your options, use the contact form on this page. Alternatively, phone us on the following numbers:
Call us on FREE 0800 85 44 48 (UK), 8000 98 309 (SPAIN), 800 814 567 (PORTUGAL), 8007 7376 (CYPRUS), or +44 208 684 34 64 if calling from anywhere else outside the UK