Golden Leaves strengthen their consumer protection focused trustees
Consumer Protection has always been pivotal to the ethics and high operational standards of Golden Leaves and its board of Trustees.
In light of recent industry developments and in a decisive move to significantly strengthen the boards existing set of consumer protection experts, we are proud to announce the appointment of Arnold Pindar to the Golden Leaves board of Trustees.
Arnold Pindar is also currently chairman of the UK's National Consumer Federation and is president of ANEC, the European Consumer organisation, which represents the interests of European consumers.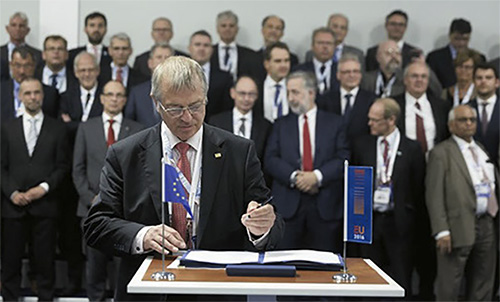 Commenting on his new appointment to the board of Trustees, Mr Pindar said…
"As an independent trustee of the Golden Leaves Trust, it is my role to ensure that money paid to Golden Leaves Ltd for pre-paid funeral plans remains safe. As someone very active in the consumer movement across Europe and experienced in standardisation, I can personally fully endorse and contribute to Golden Leaves' high levels of quality, standards and consumer protection within their operational activities and their work to promote these qualities throughout the Funeral Planning industry".
Mr Pindar also joins consumer protection expert Jim Humble OBE amongst other experts on the Golden Leaves Trustee board. Jim is a Vice President of the Chartered Trading Standards Institute and previously served as Assistant Director of Consumer Affairs at the Office of Fair Trading.
Jim Humble OBE added …
"I agreed to become a trustee of Golden Leaves because I found excellent transparency and an absolute determination to protect consumers. The company's terms of fairness and value are exemplary. The trustees are also able to secure the very best financial advice to ensure every customer is fully protected."
As Golden Leaves continue to forge ahead with an active programme to deliver even higher quality standards and operational excellence across their business and networks, more important announcements are expected during the coming months.
Barry Floyd – Managing Director of the Golden Leaves Group commented…
"We believe that consumer protection and elevated consumer outcomes are delivered by a consumer centric approach coupled by high quality operational standards. We have always adopted this approach to conducting business and the appointment of Arnold to our board of Trustees clearly illustrates, that our determination to continue in this fashion has not waivered."
Steve Rowland – Chairman of Golden Leaves praised his new arrival …
"I am absolutely delighted to welcome Mr Pindar into the Golden Leaves family at such a vital time; not only in terms of our brands evolution but also in light of the current regulatory and political change impacting the industry as a whole. We are already twelve months into a three year development programme and as we push on into phase two, his help, advice and guidance will be immeasurable, especially as it directly aligns with our  complete determination to deliver best of class products, the highest level of quality and operational standards coupled with superior levels of consumer protection."