I cannot thank Emma and her team enough for being there at this distressing time. They took away all the organisational worries for myself and my family.

Opal Plan Spain - Spain
This plan is designed for those who just want a simple cremation service.
The Opal Plan provides a simple funeral service that covers the essential items, including the removal and disposal of the deceased. This plan is suitable for single people, couples, or small family units. This funeral can be completed within 72 hours.
What's included?
Administration of the Plan
Attending to all necessary funeral arrangements
The funeral director's services
Conveyance of the deceased to the mortuary within Spain
Advice on certification and registration
3 day's mortuary expense
Preparation and care of the deceased
The supply of a veneered coffin
Provision of a hearse to the local crematorium
Provision of necessary staff
Cremation fee and doctor's certificate
Supply of an Urn
Certificate to allow ashes to be taken on board an aircraft
Death Certificate translated to English
Additional Options
Contribution to repatriation of ashes €330.00
Mortuary expenses per day €132.00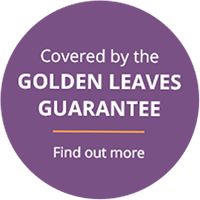 Where are you a resident?
How Much Will It Cost?
For all payment plans min deposit of €150.00 is followed by:
12 Monthly Payments:
€291.67 p/m
24 Monthly Payments:
€151.67 p/m
36 Monthly Payments:
€105.16 p/m
48 Monthly Payments
€82.02 p/m
60 Monthly Payments:
€68.24 p/m
Please Note: Should you want to pay by instalments, and require the additional options, their cost will be paid in advance. This illustration is based on an initial deposit of €150 , but amounts will change with the payment of a higher deposit.  For all instalment payments, there will be an Instalment Management Charge of 4% per annum, except for the first 12 months
If you wish to make a purchase in Sterling please call 8000 98 309
Any more Questions?
We're here to help
If you would like more detailed information about all of your options, use the contact form on this page. Alternatively, phone us on the following numbers:
Call us FREE on 0800 85 44 48 (UK) 8000 98 309 (SPAIN) or +44 208 684 34 64 if calling from anywhere else outside the UK