Annette and Golden Leaves Community Activity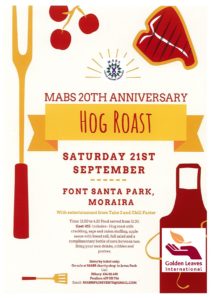 Golden Leaves International are proud to sponsor MABS 20th Anniversary Hog Roast on Saturday 21st September at Font Santa Park, Moraira.
We will be in attendance and on hand at our Golden Leaves stand for all Expat Services, along with holding a charity raffle 1 euro entry fee to be in with a chance to win a 100 euros voucher.
All proceeds raised from the raffle will be donated to charity.
For tickets or more information, please call into our Javea office and speak with Victoria.
Avenida De La Pla 123-125, Edificio Caribe, Local 1, Javea 03730, Alicante.
Golden Leaves International presented to the Royal British Legion in Orihuela Costa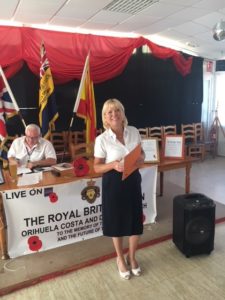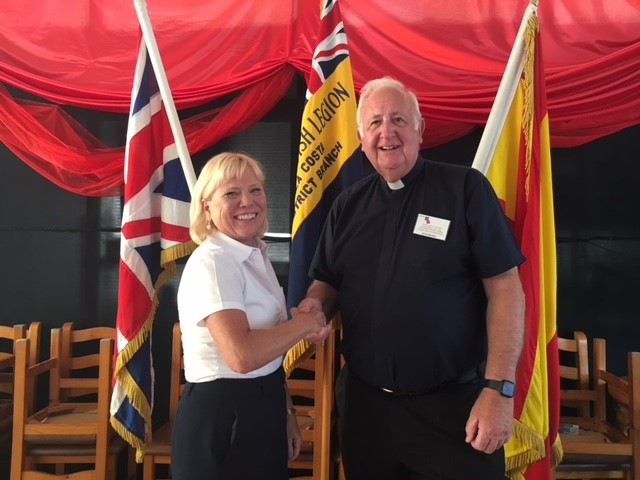 Golden Leaves International Sponsors Tennis Calpe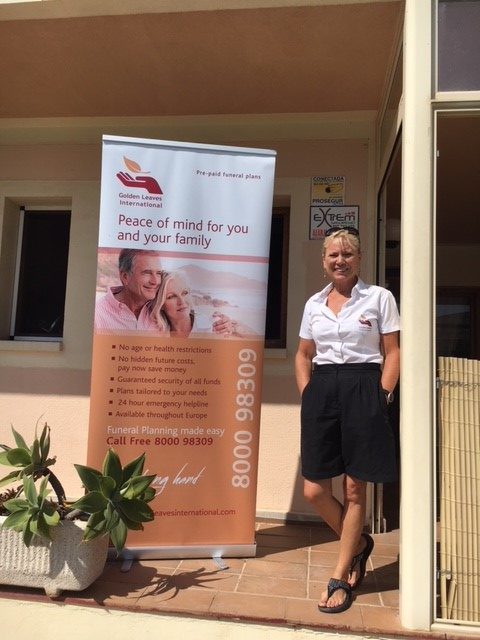 Golden Leaves are very pleased to have raised 200 euros in aid of MABS Spain at a local fundraising event.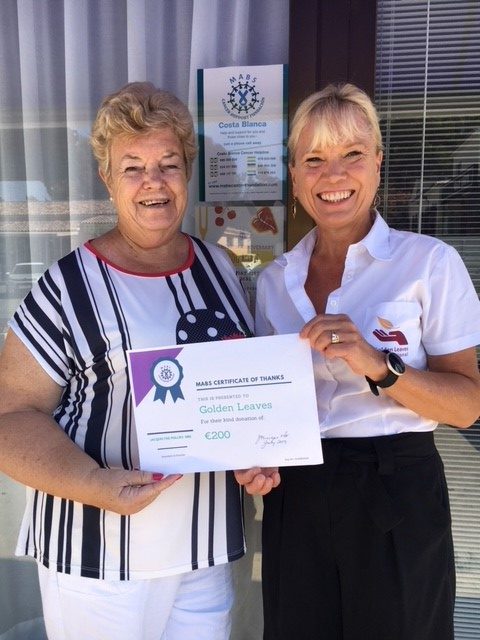 Golden Leaves continue their support of the Royal British Legion by giving a presentation to the
La Val D´Albaida branch.
A big thank you to Ted Tuvey and the branch members for their hospitality